The Five Forces of Food
The food industry is undergoing a seismic shift. Here's why.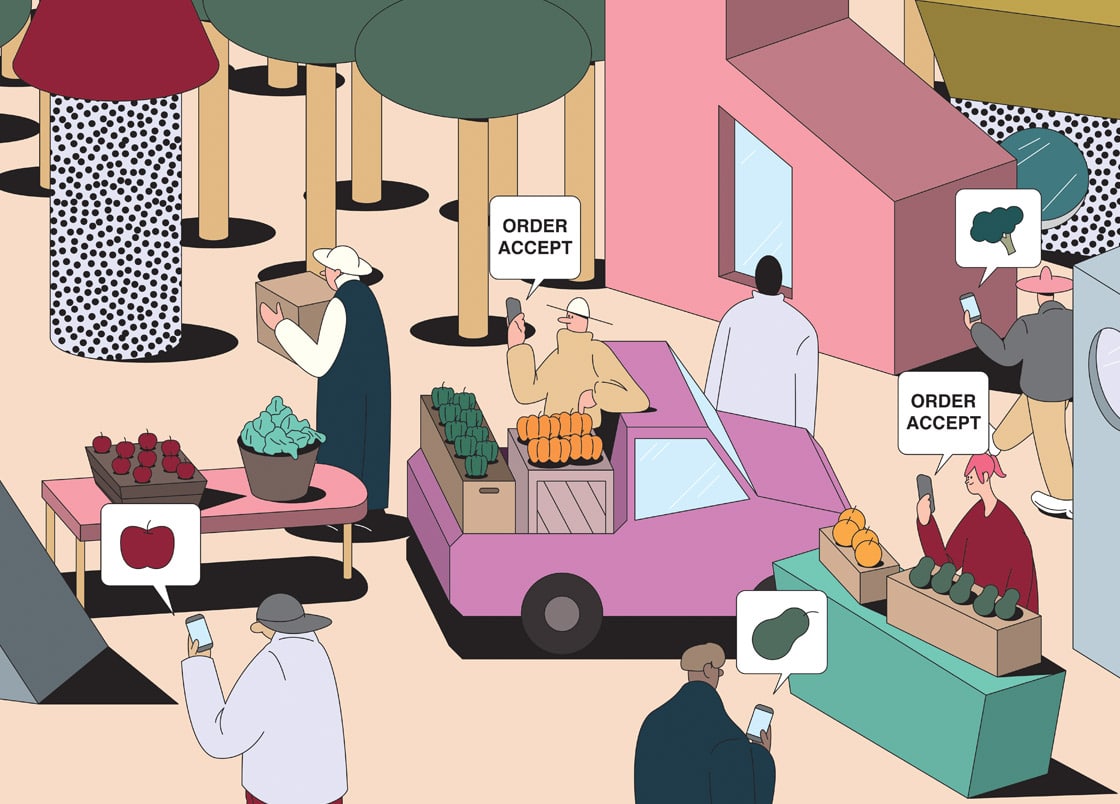 The two trillion dollar global food industry is experiencing a massive disruption driven by changing consumer desires and choices. Big Food is at a tipping point, with the largest food companies in the world posting anemic to negative revenue growth in 2017:
Here are the five forces driving consumers away from Big Food and toward a new category of emergent, world positive brands.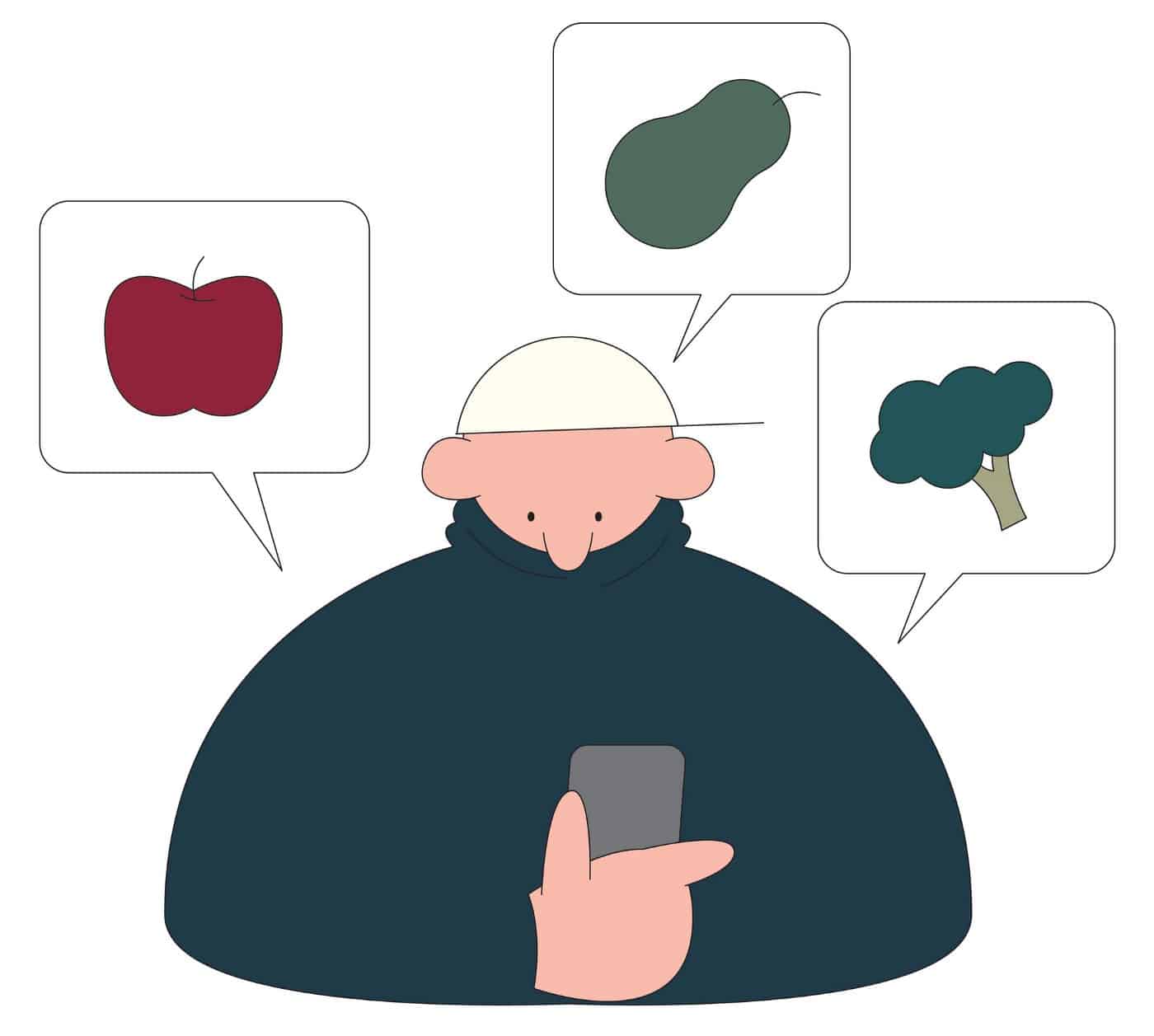 Access to affordable, quality food is changing. The shifting landscape of grocery and the rise of food e-commerce and delivery have provided new on-ramps for startup food producers to reach a broad range of consumers. More affordable retailers like Target, Walmart, and Costco are all leaning in to new food brands because their customers are demanding it.
The food consumer has gotten more savvy, driven by Millennials with $600 billion of annual buying power in the U.S. They have figured out that all calories are not created equally. In other words, an avocado (240 cal.) ≠ a 20 oz. soda (240 cal).
The food industry's old formula for accessibility looked something like this:
accessibility = points of distribution / price per calorie
That formula drove the multi-decade growth of packaged and fast food. Jump forward to 2018 and we're seeing a rapid shift to: accessibility = points of distribution / price per nutritious calorie
Beginning in 2015, natural and organic foods hit a consumer tipping point with the majority of sales moving from natural foods stores to conventional grocers and big box stores. With Amazon's acquisition of Whole Foods Market in 2017 and Costco, Target and Walmart's continued expansion into organic grocery, consumers are getting more affordable access to organic nutritious calories.
Organic food has moved from the coastal elite to a mainstream growth driver in grocery sales. Nutrition Business Journal estimates that natural and organic food sales are expected to surpass $100 billion in 2019.
Industry analyst New Hope Network sums it up nicely in their Next Forecast 2017 report: "With growth of natural, organic, and functional food far outpacing conventional food sales, the day is coming when the world will view this once-niche category as simply a food."
While this started with vegetarians and vegans, plant-based foods are now moving squarely into the mainstream diet. As of June 2018 a Nielsen study reports that plant-based food sales are up 20% from the prior year. Compare that to the annual growth of all food hovering around 2%, and boom: plant-based foods are outpacing retail food by 10X.
Plant-based dairy posted the fastest growth in the last twelve months, with plant-based yogurt up 55% and plant-based cheese up 43%. Miyoko's Kitchen, makers of revolutionary cheese and butter crafted from plants, is experiencing that growth first-hand.
Even the staple of the dairy section, cow's milk, is suffering from shrinking sales while plant-based milks continue to grow at close to 10% year on year.
Nielsen also reported rapid growth in the plant meat category, with delicious alternatives like the Beyond Burger now available in the meat section of supermarkets across the nation. In the last twelve months plant-based meats have grown sales 12X faster than animal meat, and I predict we're going to see that growth accelerate further in 2019.
Beyond the meat and dairy cases, we're seeing the plant revolution spread to other categories. Olly is experiencing great success with plant-based protein smoothie powers and nutrition bars. A great example where consumers are leaving whey protein behind for new plant-based products.
How far does your food travel to get to your plate? It depends where you live, but several studies show that consumers in the middle of the U.S. eat food that's been on the road for over 1,200 miles and is likely a week old before hitting store shelves. The local food movement is a mega-trend changing that.
The USDA has over 8,600 farmers markets currently registered, up from less than 5,000 one decade ago. In the regions that support it, a farmers market is an increasingly popular choice for fresh locally grown food.
One company bringing the farmers market into the modern age is Good Eggs, a San Francisco Bay Area food delivery service. Good Eggs works directly with local farms, and delivers the majority of its produce within 24 hours of harvest. On average, 85% of Good Eggs' inventory is local vs. the national grocery standard of less than 10%. Natural foods pioneer Whole Foods is only able to stock 20% of their inventory with local items. With over 1,000 stores, and now part of the Amazon empire, Whole Foods operates at such a large scale that it's inefficient to source locally—creating a big disruption opportunity for local grocers, both offline and online.
What about the consumer that doesn't live near California's central valley "breadbasket"? Indoor farming startups like Plenty are out to solve that problem. Plenty creates urban farms within one hour's drive of major cities that promise organic, nutritious fruits and vegetables grown without pesticides and far less water—a powerful year-round solution to make local organic food more accessible to all.
Consumer demand for local food combined with their desire for convenience results in our final force: fresh, prepared food. We're seeing this manifest in both the category's growth at grocery stores as well as new purpose-built, fresh quick service restaurant brands.
Urban Remedy is a pioneer in the growing movement for hyper-fresh, plant-forward food and beverage. They source organic ingredients and make their own cold pressed juices, salads and entrees each morning.
The company is taking a multi-channel approach to fresh food. They operate their own retail locations, e-commerce offerings, and mini-store kiosks located in a range of grocery and corporate locations—a key partner being Whole Foods Market. Together they have created Urban Remedy mini-stores inside 30 Whole Foods locations, and growing. This is a smart move by the natural grocery giant to keep up with consumer demand for local, fresh, and convenient prepared food.
In fact the entire grocery channel is moving in the fresh direction, with fresh prepared foods taking a larger and larger share of space in the modern grocery store and driving a significant share of the profits.
In the quick service restaurant world, all five forces are driving a market shift away from cheap calories towards nutritious, organic, fresh, local foods. MIXT is an early pioneer of this new breed of restaurant. Founded in 2006, they set out to turn the trade-off of "fresh or fast" into the best of both worlds: fresh and fast. Their salads, grain bowls, and market plates are made fresh using locally sourced organic ingredients.
Both these companies are making food fresh and delivering it to consumers with modern convenience. As Urban Remedy and MIXT expand, we can expect to see fresh food hubs across the nation that shift our food supply chain from centrally processed and preserved to distributed, fresh, and clean.
Investing in the Five Forces
We're believers that these five forces are transforming the global food industry. The entrepreneurs we've partnered with over the past five years, and the brands they're building, are proof positive. If you made it this far, you've already learned a bit about these extraordinary companies:
If you're building a big disruptive food business around one or more of these five forces, please drop us a line: food@obvious.com