Orchestration Software: Unlocking Superpowers for SMBs
Small business owners are primed to gain equal footing in crowded e-commerce landscapes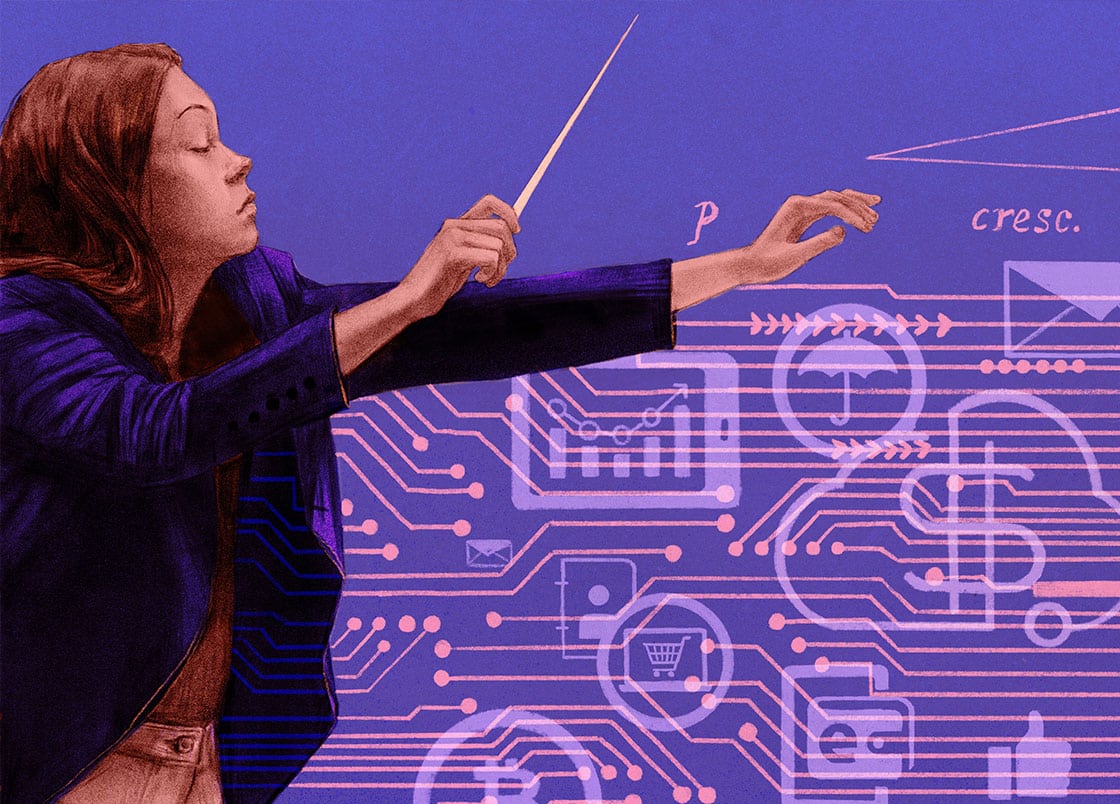 My friend Kyle, a first-generation Taiwanese immigrant living in Anchorage, Alaska, is not a typical small business owner. Kyle is a salmon fisherman that regularly navigates rough seas, much like what you would see on the TV show Deadliest Catch, to secure the most highly sought-after salmon in the world from the Copper River. While braving treacherous working conditions is a feat unto itself, the outcome is worth it. Copper River salmon is the Kobe beef of seafood.
This year, Kyle founded the Alaskan Salmon Company in an effort to bring these fish direct to consumers via his website, joining thousands of small business owners venturing into the uncharted waters of e-commerce (he also happened to hit the Forbes 30 Under 30).
And that's precisely when Kyle ran into an endless sea of challenges.
The primary culprit: An e-commerce ecosystem built on all-in-one, monolithic platforms that lack modern customization tools and the ability to scale with small businesses.
The good news for Kyle, and thousands of others SMBs, is that orchestration platforms are emerging—aggregating and deploying the best, essential, eCommerce tools—at a time when they need it most.
Here's how, and the opportunities ahead.
Big Shifts For Consumers & Businesses Alike
Fueled by the pandemic, shopping dynamics have fundamentally shifted to online commerce. According to IBM's U.S. Retail Index, COVID-19 has accelerated the shift to digital shopping by 5x. Both major retailers and small businesses have been forced to quickly build an online presence out of necessity. 2020 saw massive spikes in eCommerce software adoption (e.g., Shopify's revenue grew ~85% in 2020 to $2.9 billion and valuation jumped from $46 billion in 2019 to $139 billion by the end of 2020).
What's Ahead: The Orchestration Era
With this mass shift to eCommerce, businesses have struggled to stand out against major retailers that have seemingly unlimited resources and entire teams of developers to customize and curate their websites. The easiest solution for small businesses to date has been monolithic, templatized solutions like Shopify and Squarespace. While template-based products are viable options to quickly stand up a company webstore, they lack the customization and best-of-breed solutions that independent business owners like Kyle need to win against much larger retailers.
As more data is being collected on online consumer behavior, enterprise businesses have been able to identify more ways to better target consumers. According to Statista, 43% of shoppers will research products before purchasing using social networks. Email and SEO are now a site's best traffic sources. All of a sudden, businesses need an online presence with one-click checkout, two-day shipping, a social media presence, optimized SEO, and the list goes on.
Basic eCommerce tools and services just don't cut it as small businesses lose opportunities to sell more products and face near-constant consumer drop-off with shopping cart abandonment rates averaging ~70% on desktop and 86% on mobile. These issues most commonly stem from:
Additional costs (shipping, taxes, fees, etc.)
Account creation
Complex checkouts
Vague payment options
Orchestration layers are now solving these challenges for small businesses off the back of API-driven software development. API Orchestration layers are middleware abstraction layers that unify the connection of disparate third party applications. These layers facilitate calls from a business' operating system to disparate applications which can then execute a specific task or send back specific data requests.
Orchestration layers act as an entry point, allowing businesses to connect and aggregate third party applications in a simplified manner—without needing to build custom integrations with every software provider they use.
Prior to these solutions, building a powerful eCommerce platform required significant custom work—cost prohibitive for SMBs. Now with orchestration, even small businesses can choose what software to use across their value chain and more easily build a modern eCommerce tech stack.
With orchestration layers, a company can now pull together the best of breed applications like lego building blocks to assemble a high-powered eCommerce store. Orchestration layers are now allowing SMBs to supercharge their sites with the best tools available.
The Orchestration Evolution
Orchestration isn't a new concept.
Over a decade ago, orchestration layers were developed to support various endpoint connections of software infrastructure between cloud and on-premise environments. Only recently have companies begun to recognize their benefits across broad development categories wherever content can be enriched and APIs can be leveraged to communicate with applications across systems.
Orchestration layers' rapid adoption has happened across markets, beginning with website development. Headless content management systems (headless = an abstracted orchestration layer) like Contentful ($339M raised) and Netlify ($95M raised) have already reached unicorn scale valuations while startups like Sanity ($51M raised) are quickly following. Websites have moved so quickly to headless that enterprise-level adoption has reached 64%, up from 25% in 2019.
The shift to orchestration has now reached eCommerce.
Orchestration Opportunities Abound
So how does a small business owner like Kyle stay competitive in the current crazy online retail environment? Here are some of the latest innovations in eCommerce, where businesses will increasingly be able to leverage orchestration layers to stay competitive.
Webstore
Headless commerce tools connect the key functioning pieces necessary to build an online webstore. These are the basic building blocks to connect applications like a storefront, order management system, inventory management system, and more. A few players here include Commercetools, Fabric, Nacelle, Swell, and Commerce Layer.
Checkout
While the webstore is eCommerce bread and butter, checkout is often the make-or-break solution to minimize consumer drop-off. Companies can implement tools such as one-click checkout, embedded insurance, post-purchase offers, and omnichannel checkout (across TV, text, and social) that support customers through an optimized checkout process or offer other products. Fast, Rally, and VIOLET are emerging in this space.
Payments
Having different payment options is increasingly becoming a meaningful differentiator. Payment orchestration companies allow businesses to access every payment type possible via a one-click API. Instantly, a business can support credit cards, Stripe, Paypal, Klarna, and Affirm. This is particularly relevant for European companies that very early on need to support payment types across different countries (see: Gr4vy, Primer, Pagos, Inai, Plug).
While these categories have been the primary drivers of orchestration layers in eCommerce, we are still in the early innings of orchestration. We expect to see more services that require multiple applications be strung together through middle layer products. For example, developing marketplaces have been an exciting concept for some businesses and orchestration layers have played a meaningful role here.
Marketplaces
Marketplaces can be a major revenue-driving opportunity for eCommerce companies by connecting with partner product lines or creating peer-to-peer re-commerce programs that build resale communities and foster consumer engagement. These orchestration applications can aggregate the entire process from marketing to sale to shipping all in one including the likes of Treet, Recurate, Archive, and Cortina.
The shift to online shopping is here to stay, and businesses of all types are seeking the best possible tools to stand out. API-connected startups designed for eCommerce are arising to support this secular growth, and orchestration layers are the picks and shovels supporting this gold rush. At Obvious Ventures, we seek to support startups that can empower business owners like Kyle and even the playing field against massive retailers.
If you're working on a startup in this space, we'd love to hear from you! Reach out at chris@obviousventures.com.
And if you'd like to support Kyle and other Alaskan fishing families, check out aksalmonco.com and try some amazing seafood!