Incredible. Immigrant. Inspiring. Introducing Iman Abuzeid.
The Incredible Health Co-Founder/CEO has been flying under the radar, but those days may be numbered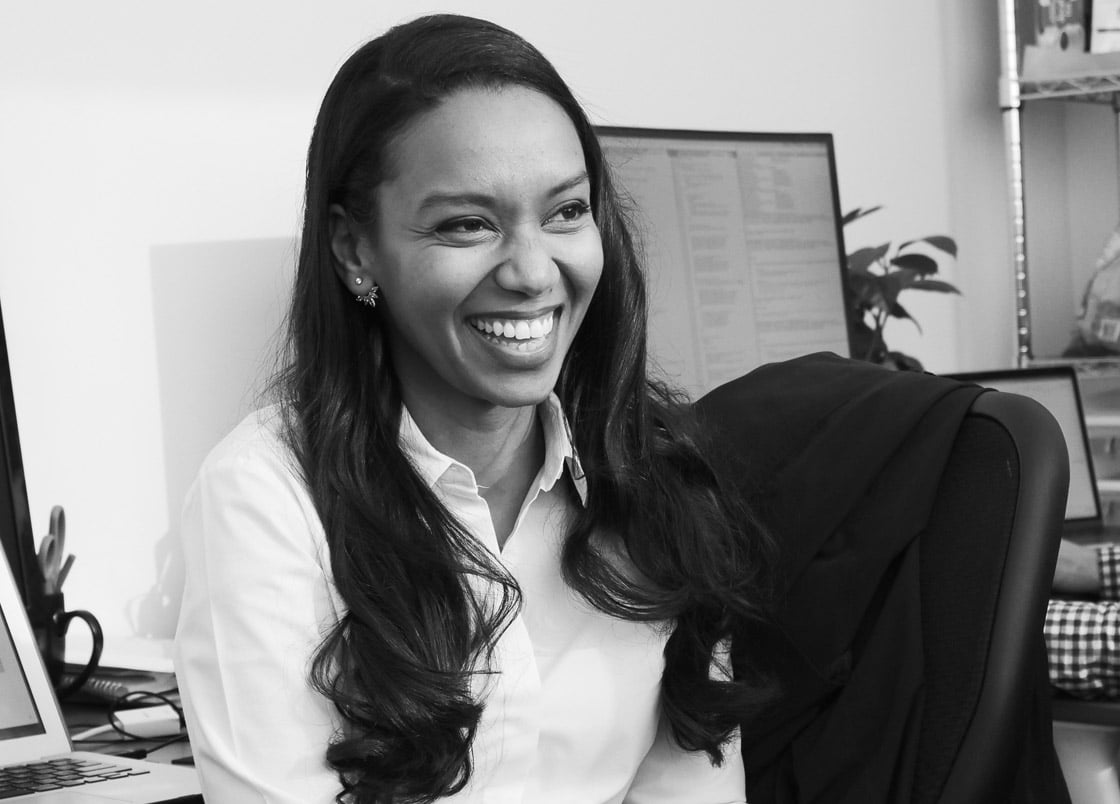 Type "Iman Abuzeid" into your browser. Despite her talent and accomplishments — M.D., MBA, startup founder and CEO — not much comes up. Turns out, this is by design.
"Getting press and attention is not a priority right now. In the early days, it's really important to fix your highest priority problems like distribution, getting the right team in place, and improving our product. It's easier to address those problems when you're under the radar."
Iman is CEO of Incredible Health, whose mission is to help healthcare professionals find and do their best work. On its platform, hospitals apply to nurses and workers in other high-shortage healthcare professions (instead of the other way around), dramatically speeding up the hiring process for everyone.
The entrepreneurial streak runs in her blood. Iman identifies as Sudanese, was born in Saudi Arabia, and lived in the UK.
"I'm an immigrant," she says as a simple matter of fact.
"Both my grandfathers were entrepreneurs, and they're influential in my life." One of her grandfathers started Sudan's first transportation company, while the other was a serial entrepreneur: farmer, real estate manager, gas station owner, and merchant. They both lived and worked in Sudan their entire lives and were the ones to inspire Iman to take risks.
Her father, now a successful ENT surgeon, grew up in a poor village in Sudan. Her mother instilled the values of hard work and a do-whatever-it-takes attitude. "Entrepreneurship skipped a generation in my family, although I learned a lot from my parents," she mentions with a smile. Her two older brothers are also surgeons, and she followed suit by going to medical school in the U.K. Despite going deep in medicine, she constantly craved higher-level vantage points.
"I realized how much more of an impact you can have if you operate at a system-level. I wanted to have an impact on a macro scale. There are so many things — access, operations, and more — that if improved, can make a huge impact in health care."
Systems-Level Challenges, and Tapping Ecosystems to Solve Them
Iman took action on that perspective straight away. After graduating from medical school she focused on systemic healthcare challenges between stints at Booz & Co., the Harvard School of Public Health, and McKinsey & Co. The breadth of her work is staggering: treatment and prevention of blindness in the Middle East, modeling the economic value of vaccinations, managing collaborations between hospitals and pharma companies to improve clinical-protocol development, and boosting operational efficiencies of large health systems.
"The clients I worked with were typically big hospitals, and it was all about strategy and operations. It gave me a lot of exposure to the problems, but it was slow and very corporate. As a management consultant you learn how to communicate concisely, about problem-solving, all kinds of analytics, and you develop a strong work ethic because they work you pretty hard."
And then, business school at Wharton. Why?
"I didn't know what I wanted to do with my career, so I went back to business school. That's the honest answer!" [laughing]
She says "it was an inspiring place to be" and "a great way to get exposure to a number of industries and a lot of smart people and entrepreneurs."
"After I graduated, I knew I wanted to be an entrepreneur but had to learn about product. [Clinical-grade mobile-health startup] AliveCor was the opportunity to do that. AliveCor was an amazing experience — working with designers, engineers, data scientists, and learning what it takes to build and launch a product." She did it all as a product management leader, from user research to managing clinical trial work.
Even with all that experience under her belt, in order to affect the healthcare system more broadly she had to tap another system: the startup ecosystem in the U.S.
"Moving to the U.S. in 2009 was the biggest inflection point in my life. Because this country views entrepreneurs so positively and there's entire ecosystems to support those entrepreneurs. There's something about the American culture and its system that makes it the best place in the world to start a company."
She deftly tapped that ecosystem. While her medical school and consulting work built credibility; it was Wharton that plugged her into a critical network. Wharton professor Adam Grant introduced her to Homebrew's Hunter Walk, who in turn connected her with NFX's James Currier, which eventually led to Obvious Ventures' James Joaquin. "We wouldn't be here today without all these connections."
Ideas and Pivots in the Iron Triangle of Healthcare
In explaining how she cultivated the idea for Incredible Health, we had to take a few steps back.
"Every health system has three main goals: cost, quality, and access. This is the iron triangle of health care. Whatever country you're in, they're all hard. Regardless of where the system is … you're often trying to tackle these three."
While at AliveCor, Iman met her co-founder, Rome Portlock, and they'd identified a problem and a potential solution sitting squarely in that iron triangle: a software product for small and medium health care providers to better retain their clients. They took this idea to NFX and with only six weeks to go until demo day, abandoned it. "We didn't have product-market fit, and it wasn't growing. We had to pivot during the accelerator."
Thankfully the idea for Incredible Health was already simmering.
"I'm an M.D., and have a lot of family and friends who are doctors. They were all complaining about travel nurses or contractors, and being understaffed. At the same time, Rome comes from a family of nurses. In his family, they were complaining about how hard it is to find their next nursing jobs. [We both thought] there had to be a better way to staff hospitals with permanent workers quickly and in a cost-effective way."
And just like that, born from a need in the market and a need to present something on demo day, Incredible Health was born.
"I had to get up on stage with something to say. We worked seven days a week for six weeks and launched the MVP. HCA [Hospital Corp. of America, the largest health system in the country] was the first customer, and they're still a customer today. The problem we're addressing is so big they were willing to take a chance."
A few weeks later Incredible Health closed its seed round, led by Obvious Ventures.
Since launching in stealth last year, Iman uses their mission as a muse while hitting the challenges of two-sided marketplace head-on.
"Our mission is to help healthcare professionals find and do their best work. So we are a candidate-centric platform. The reason: There's such a shortage of healthcare workers, and we believe the platform that treats them the best will win. Having said that, the other side of the platform is how we get paid. We still need to address their issues — so whatever we do/decide to build for employers still has to be in the best interest of the talent."
She also had to learn about power of networks in the context of Incredible Health, and NFX has been a meaningful resource to her and her team. "NFX publishes a lot of literature about network effects and marketplaces — how to get them going, the whole chicken-and-egg problem. They've been critical in helping us figure that out."
When asked where values play into the business, it became clear they were essential to the operation — albeit unexpectedly.
"Before the money was in the bank [from Obvious Ventures], James [Joaquin] asked us to write down our values. I thought it was going to be a trivial exercise, but it turned out to be one of the most meaningful things we've ever done. The World Positive Term Sheet was part of it."
The values are a key part of onboarding. Employees are evaluated against them in performance reviews (including Iman), and they are a core of the overall culture.
"They are the operating system of the company. They help set expectations and clearly communicate how we work together to achieve our mission."