22 Healthcare Predictions For 2022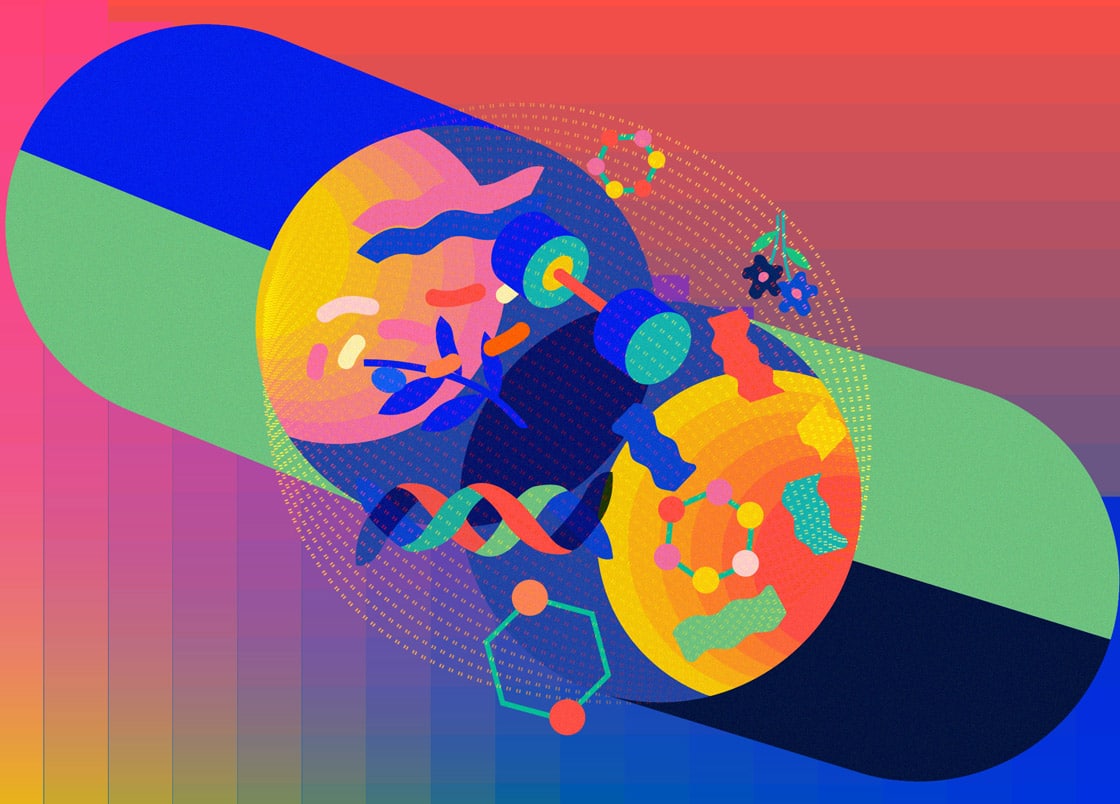 The past 24 months have been a reckoning for a legacy healthcare system drowning in rising costs and preventable casualties. The gaps in access, resources, understanding, and outcomes across patient populations are impossible to ignore.
While the healthcare system has historically been one-size-fits-all, acute in care, siloed in scope, misaligned in incentives, and unpleasant for patients and providers alike, we've begun to witness a new wave of both healthcare providers and care enablement platforms that are better integrating patients' lived experiences, personal profiles, and psychosocial needs into their course of care.
At Obvious, we expect development in this arena to accelerate in 2022 as innovators, investors, and policymakers unite around a shared interest in delivering personalized, human-centric offerings that are able to demonstrably improve outcomes while bringing down broader system costs.
In hopes of inspiring the change we wish to see in the world around us, we outline below our 22 Healthcare Predictions for 2022:
The future of healthcare will look and feel social as we better incorporate a broad base of personalized social determinants of health (SDoH) into our course of care, particularly for previously disenfranchised patient populations.
Medicaid and rural patient populations will emerge as new hotbeds of innovation driven by federal and state support as well as the opportunity to leverage technology to deliver more cost effective care and access through innovative delivery models.
Human capital will continue to be the greatest supply constraint across healthcare. A provider-first orientation and optimized talent utilization through the use of algorithms and smart routing systems will become critical drivers to scale for industry leaders.
Affordability and effective subsidy utilization will emerge as key industry-wide considerations and drive an expansion of financial services offerings within healthcare. This should alleviate both cost burdens for patients and low repayment rates for providers.
The pandemic has fundamentally accelerated the demand for and acceptance of mental health services delivered digitally. The next phase of this evolution will be unlocking one-to-many distribution.
The expansion of remote monitoring systems and at-home healthcare delivery infrastructure will continue to improve our ability to effectively detect, diagnose, and deliver both preventive and acute care.
Coming out of the pandemic, FFS-based hospitals and health systems will face profitability pressures from both VBC entities and new digital-first care providers. This will drive both industry consolidation and a reevaluation of legacy care protocols.
The proliferation of digitally-native clinics tailored to specific indications will accelerate and drive demonstrably better outcomes through human-centric experiences, 24/7 access, and value-based approaches.
Risk bearing PCP models targeting high acuity patients will drive meaningful cost reductions and heighten the focus on realized MLRs.
Headless healthcare will become the new headless commerce. Legacy players in particular will go all-in on digital, supported by third-party APIs, in an effort to close the growing digital gap.
Speciality providers will emerge as centers of excellence and gradually displace the monolithic systems that exist today.
Driven by the pandemic, seniors and immunocompromised patient populations will lead the way in the continued shift towards home healthcare delivery. The biggest beneficiaries of such a shift will be payers.
Payers will invest further in data-driven clinical triage layers that reduce the need for redundant FFS-based procedures, services, and products.
Medicare Advantage plans will continue their ascent as the preferred option for seniors and progressively gain market share from FFS Medicare alternatives. The biggest beneficiaries of this macro move will be for profit companies.
Payviders will benefit from a growing structural advantage as commercial payers and government programs align around a unified goal of achieving better economics while reducing overall costs. Full-stack models ranging from DCEs to FQHCs will serve as strong early validators of what is possible.
Today, the employer channel has too many fragmented and unproven point solutions. Expect to see a rationalization and consolidation of these offerings as both outcomes and engagement are audited for ROI.
An expanding segment of the employer market will move towards high deductible catastrophic plans, accessible via exchanges, coupled with access to low-cost digital-first providers.
FTC and DOJ scrutiny of pricing practices and transparency will lead to increasing attention from all industry stakeholders and drive greater investment in healthcare administrative infrastructure.
AI-enabled analytics and automation will continue to enhance payment processes, audit, and reconciliation efforts for not only providers but also payers.
Data will increasingly dominate. Advanced analytics and data interoperability will emerge as "must haves" in making sense of unstructured health data and systematically bringing down the total cost of care via targeted early interventions and price transparency.
Interest in metabolic health and the microbiome will accelerate, fueled by a greater understanding of, and scientific support for, the mind-gut connection.
An enhanced understanding of dosage, outcomes, and data-related considerations surrounding alternative treatments like psychedelics will drive improved outcomes and greater trust in emerging fields of study.
Over the past eight years, we have been fortunate to partner with digitally-native clinics like Virta and Positive Development, enablers of at-home care delivery like Tomorrow Health and CareZone, values-driven and risk-bearing entities like Devoted Health and Galileo, computational biology platforms like Recursion and Dyno Therapeutics, and data aggregation applications like Iterative Scopes and Medable, among many others. And guess what? We're just getting started.
If you're equally as excited about what 2022 has in store for healthcare, we'd love to hear from you at vishal@obviousventures.com or @vishalvasishth.